SCOTT LIBRARY
York University's 7th annual multidisciplinary Undergraduate Research Fair will take place in the Scott Library Collaboratory (2nd floor) on February 27, 2019. Everyone is welcome to drop in to this showcase of undergraduate research work and art exhibit. Students present their projects in the form of poster sessions, presented simultaneously in a friendly, marketplace-like environment. The Art Walk exhibit leading to the Fair will display student art and design work. Several prizes will be awarded, and a reception follows the Fair. Please drop by to help celebrate undergraduate research at York!
Fair Day schedule: 12:00 pm - 2:30 pm. 
Venue
Scott Library, York University, 4700 Keele Street, Toronto, ON
How to apply
There are two ways to participate in the Undergraduate Research Fair:
submit an application to present a poster (based on a 2018 research project or essay you did for a York course) at the Undergraduate Research Fair. If accepted, you'll be invited to a workshop to guide you in designing and presenting a poster for an academic conference. Click here for eligibility requirements to participate in the Fair poster session       OR
submit an application to display art or design work in the Scott Library's Art Walk . Click here for eligibility requirements to display this work.
This is a juried Fair and applications are reviewed by a selection committee. Applications for poster sessions (to be presented at the Research Fair) or for art or design work (for display in the Scott Library Art Walk) must be based on work submitted for a York U credit course in the 2018 calendar year.
To submit a poster session application, complete the Poster Session application form and write an abstract (summary) based on your best research project/paper/essay that was submitted for a York undergraduate credit course between January 2018 and December 2018.  Your abstract should include: background (why?); objective (what is the aim of the project?); methods or approach (how?); results (what is the outcome?); discussion or significance (why is it important?). Please see the complete eligibility requirements for poster sessions.
The Undergraduate Research Fair is geared to a multidisciplinary audience. Participants in the Research Fair poster sessions are asked to use plain language to describe their project. That is, the wording, structure, and design of posters, abstracts, and presentations must allow people from other disciplines and other communities to understand the project easily.
To submit art or design work for display in the Scott Library Art Walk, complete the Art or Design Work application form, Include a description of the piece and an optional artist or designer statement. To be eligible,  the work must have been submitted for a York undergraduate credit course between January 2018 and December 2018. Please see the complete eligibility requirements for artwork.
An automatic confirmation message is sent as soon as your application has been received.  **If you do not receive this confirmation message, please contact the Undergraduate Research Fair (ugfair@yorku.ca).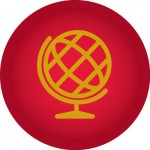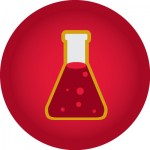 Fair Timeline:
Applications open (December 17, 2018)
Applications close (January 27, 2019, 11:59pm) - Artwork applications deadline extended to February 18th, 2019.
Benefits
Gain valuable presentation experience OR
Gain valuable artwork exhibit credit
Learn how to design a professional-looking academic poster
Share your work in a supportive environment
Receive a signed Certificate honouring your participation in the University's juried Undergraduate Research Fair
Earn a chance to win a monetary award (Fair poster presenters) OR
Earn a chance to have your art or design work published on the cover of the York e-journal Revue YOUR Review
Presenters are celebrated at a reception following the Fair
Poster presenters might receive an invitation to revise their work as an article, for consideration for publication in Revue YOUR Review, a refereed e-journal published by York University Libraries. (Poster presenters are invited to a workshop on how to write for publication; authors whose articles are accepted may be paired with a writing coach to polish the final article.)
Friends and family are invited to attend the Fair and reception.
The Undergraduate Research Fair is co-sponsored by York University Libraries and the Office of the Vice-President, Research & Innovation
Additional support is provided by: various Faculties of York University; Mr. Henry Wu, York U Board of Governors.
Code of Conduct
York University's Undergraduate Research Fair strives to provide a welcoming space that nurtures presentation skills, facilitates networking opportunities, and showcases the excellent undergraduate research conducted at the University. To keep this space welcoming and to allow everyone involved to benefit, it is important that the Fair be a harassment-free environment for everyone, regardless of gender, sexual orientation, gender identity, gender expression, disability, physical appearance, ethnicity, religion or other group identity.  It is imperative for all involved to remain committed to civil discourse and the free exchange and critical examination of competing ideas, concepts and disciplinary perspectives, with a fundamental respect for the dignity of all persons. Recognizing that this is a shared responsibility of all participants -- students, faculty, librarians, staff, and attendees -- involvement in the Fair requires each individual to commit to maintaining a positive environment that is safe for everyone.